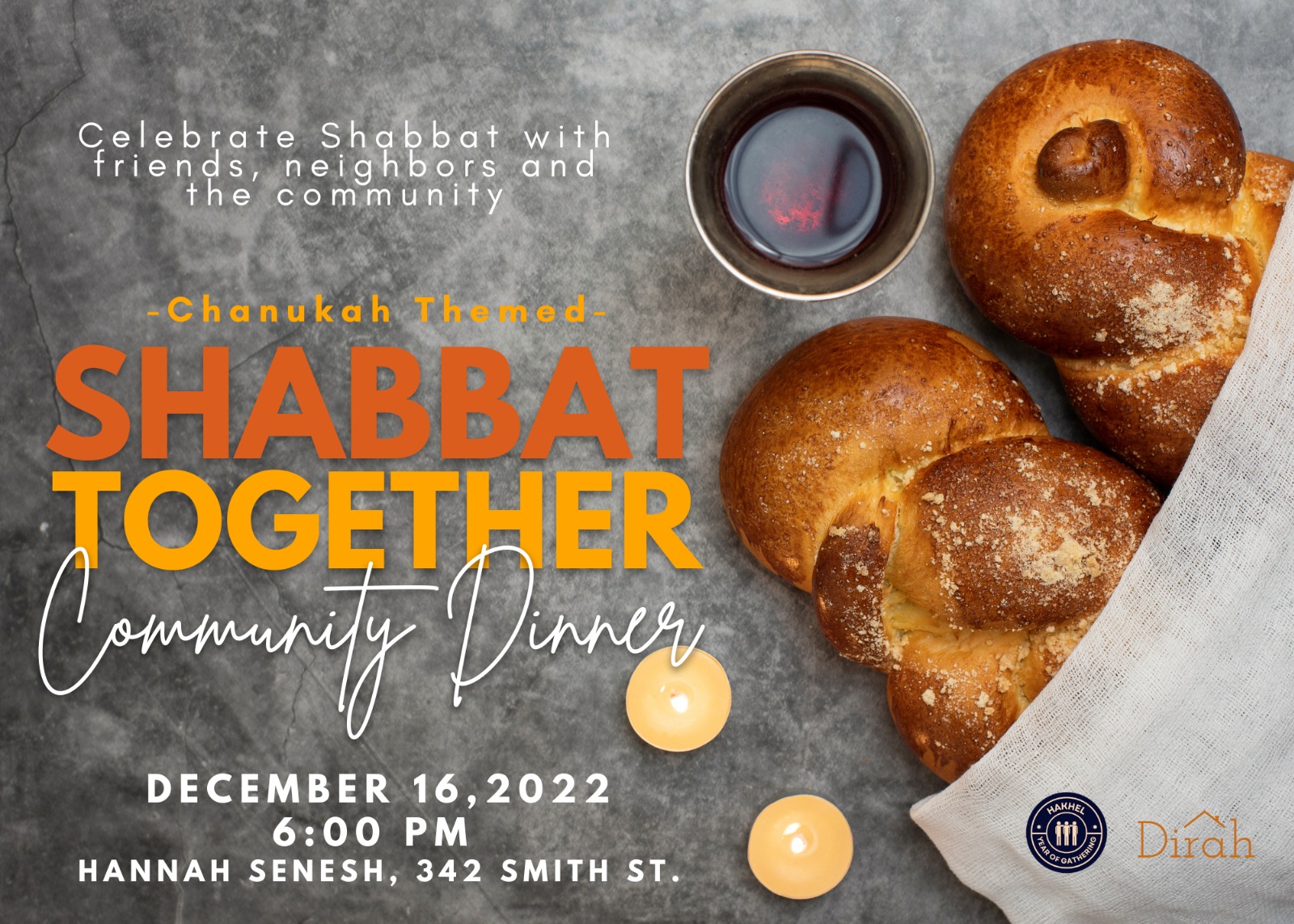 You are invited for Shabbat dinner. With the entire community!
With everything that is going on in the world our greatest strength is each other, our Jewish community. And this is the Year of Gathering. So we are looking forward to gathering together to proudly celebrate our Jewishness.
In a world of division - let's come together to celebrate Shabbat: to sing, eat and enjoy each other's company.
Disconnect from the weekly grind, unwind and join us for a spirited Shabbat experience - with a Chanukah themed menu!
Friday, December 16 at Hannah Senesh, 342 Smith St.
6pm Kabbalat Shabbat | 6:30pm Shabbat Dinner
Cover: $18 per person (sponsorships welcome)
When
December 16th, 2022 6:30 PM
Location
Hannah Senesh
342 Smith St, Brooklyn
NY
United States
Reservation
How many adults?
How many children?
I'd like to help sponsor
$ 180
$ 540
$ 1,800
Other amount