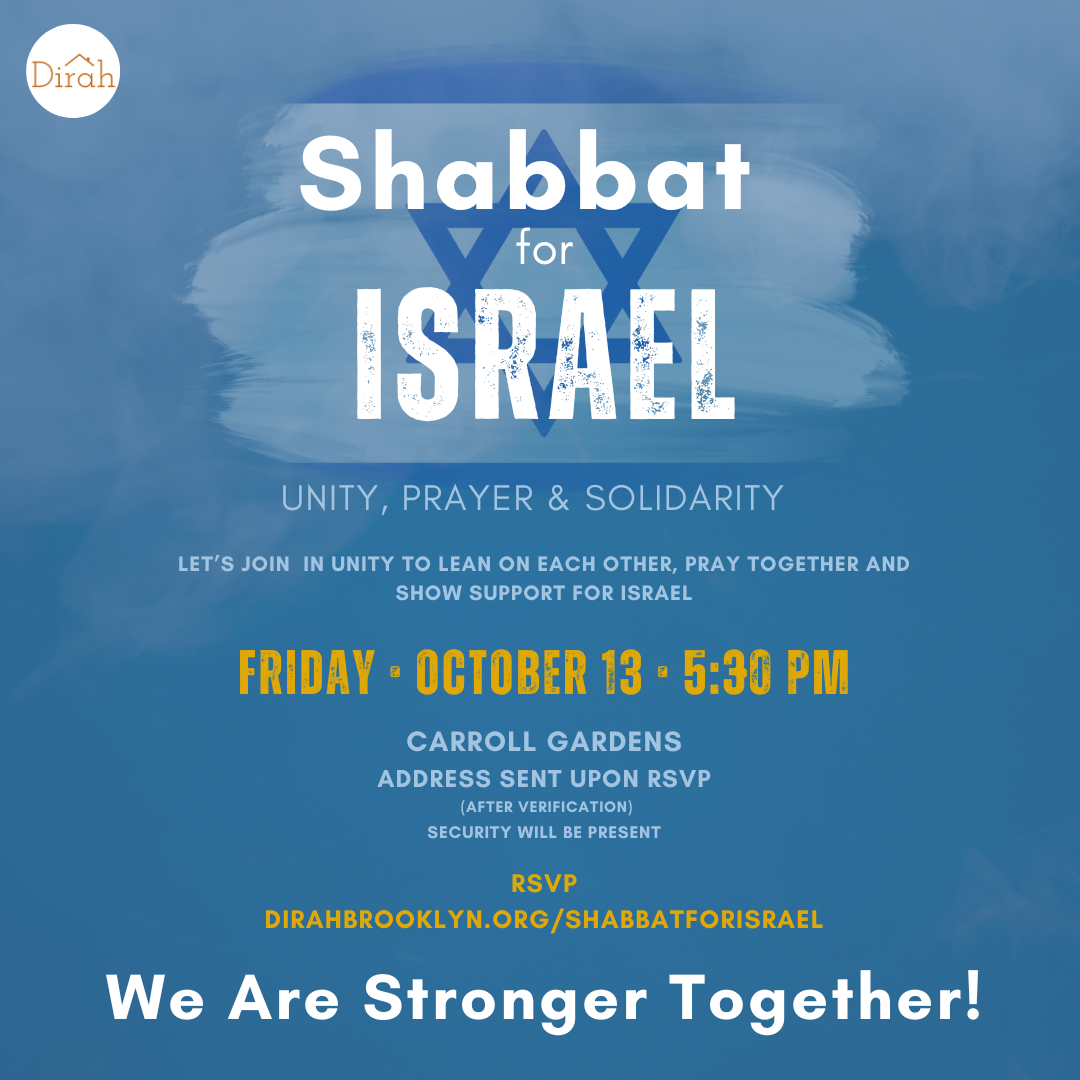 We're gathering on Friday evening for Shabbat - to lean on each other, pray together and show support for Israel.
Join the community from 5:30pm-7:15pm.
The event will be in Carroll Gardens. Exact location will be provided upon RSVP (and verification). There will be police presence outside the event.
Please join us and share this with your friends and neighbors.
If you can't join the whole program, please come for part of it.
When
October 13th, 2023 from 5:30 PM to 7:30 PM
Location
Upon RSVP
NY
United States
Optional Donation
I'd like to contribute
$36
$72
$360
Other